Editor's note: [PEER REVIEW] is a semi-regular update on Iowa gaming news from other news sources. If you have an item that Iowa Scientist should feature, please email info [at] iowascientist.com.
Sioux City Journal: Mark Monson looks back on 31-year MRHD career
Mason Dockter's story detailed the more than three decades Monson spent with Missouri River Historic Development (MRHD), the nonprofit license holder for the Hard Rock Hotel & Casino in Sioux City.
"Monson, long the public face of MRHD, is ending 31 years as a leader with the nonprofit gaming group, which holds the state license for the Hard Rock Hotel & Casino Sioux City and distributes a share of the casino revenues to local charities and governmental entities," Dockter reported.
"MRHD was founded in 1989 when Woodbury County voters approved riverboat gaming. Monson, 74, is the last remaining member of the original MRHD board of directors. He served as president from 2004 to 2017, and became the organization's first executive director in 2018.
He will officially retire at the end of February. Katie Colling, longtime executive director of Women Aware, is taking over as MRHD's new executive director."
KITV: MRHD awards scholarships to Siouxland colleges and universities
In related news, NBC affiliate KITV covered the MRHD announcement of scholarship awards Tuesday. Check out Emily Schrad's story.
Radio Iowa: Iowa lawmakers consider trust funds for student-athletes' pay
O. Kay Henderson reports on a bill introduced Tuesday by Sen. Nate Boulton (D-Des Moines) and Brad Zaun (R-Urbandale) to establishing trust funds to compensate student athletes. The legislation, Senate File 2058, has been referred to the education committee. The Iowa Federation of Labor, AFL-CIO has registered its support for the measure while lobbyists for the Board of Regents and the Iowa Association of Independent Colleges and Universities have declared as undecided.
"Now that sports betting is legal in Iowa, Boulton said gamblers are profiting off college athletes, too," Henderson reported. "'There's money all around this system and on an island, without any resources coming to them, are the student athletes who are putting their bodies on the line,' Boulton said."
Quad-City Times: Mo Hyder selected as new chairman of Visit Quad Cities board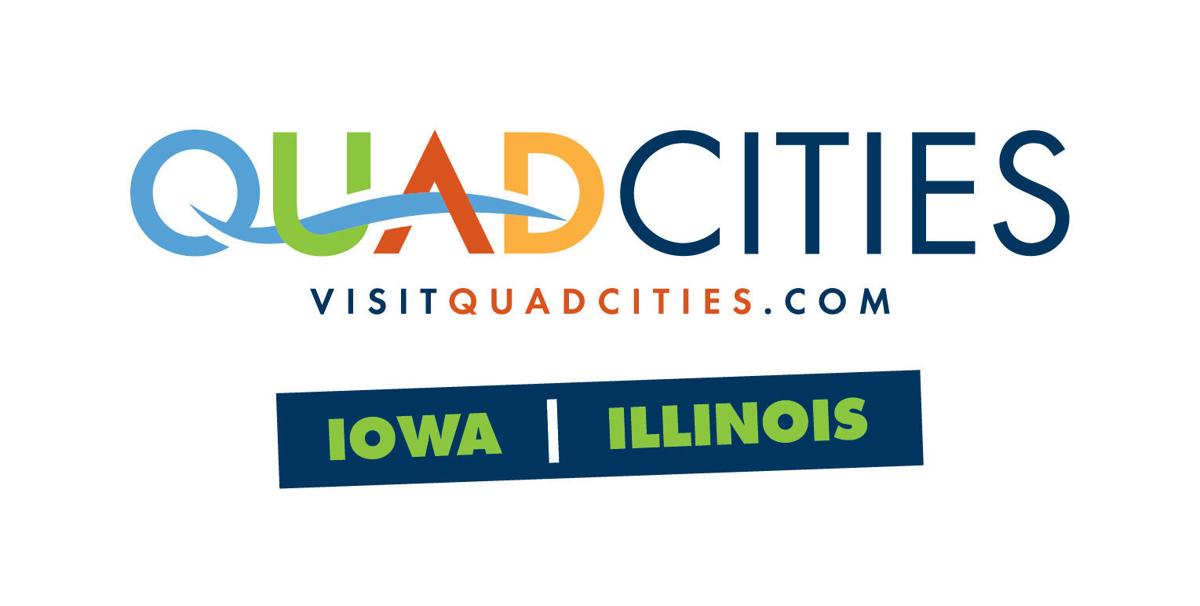 Visit Quad Cities, the region's tourism nonprofit, announced the appointment of Mo Hyder, general manager at Rhythm City Casino Resort in Davenport, as the board's new leader on Wednesday.
"Mo is one of the most respected Quad Cities community leaders and it is a privilege to have him serve in this role. As a destination, we have some big goals ahead of us as we fight for competitive identity and having a talented group of civic leaders drive our platform forward is critical to our region's future," said Dave Herrell, president and CEO of Visit Quad Cities, in a news release.
WDAF: Momentum building for Missouri [and Kansas] to join ranks of states legalizing sports betting
The Missouri FOX affiliate reports that the legislature is considering bipartisan bills to legalize sports betting south of the Hawkeye State.
Lawmakers tell FOX4 there are bills in both the Missouri and Kansas state legislatures, but they concede the odds favor Missouri passing a bill this year, with Kansas potentially following suit next year," according to Pat McGonigle's story.
VikingsTerritory.com: Iowan sportsbooks profit off Vikings games
In a post Tuesday, Joe Johnson of the Vikings-centric website bemoans Iowa's relatively monopoly over Minnesota in profiting of the Minnesota Vikings.
"Minnesota has so far resisted legalizing sports betting but if they were to legalize it, there is no doubt that a large number of sportsbooks would be looking to partner with the Vikings. [Ceasers Sportsbook is] one of those companies keen on signing up with pro-sports teams that boast a large fanbase in states where betting is legal. They currently sponsor the Falcons, Ravens, Bears, Colts, Saints, Raiders and Eagles," Johnson wrote.
"The Land of 10,000 lakes has a larger population than Iowa. It also has two pro teams in the Vikings and the Twins, that are particularly popular to bet on in Iowa (it's also one of the markets that has all four major sports, as well as a increasingly popular soccer team) which makes it a more attractive proposition for the best US sportsbooks who would be looking at new states."